The landscape is grey, dramatic, and otherworldly. You arrive by vehicle – the machine of the vehicle inspires a building as machine – a shuttle that has landed and touches lightly, an architectural interface between human experience and the vastness of the landscape.
The building faces south looking at the path of visitors ascending and descending the volcano. The building is modest – a visor in awe of the big sky and lunar landscape it hovers within.
The view is 360 degrees – the power of the view is in the panorama and the continuity of the horizon. The feeling of being in the middle of nowhere is the specific identity of the place. The design form is an ellipse that enhances and pinpoints this sense of nowhereness – the quality of being immersed in a wild and natural landscape.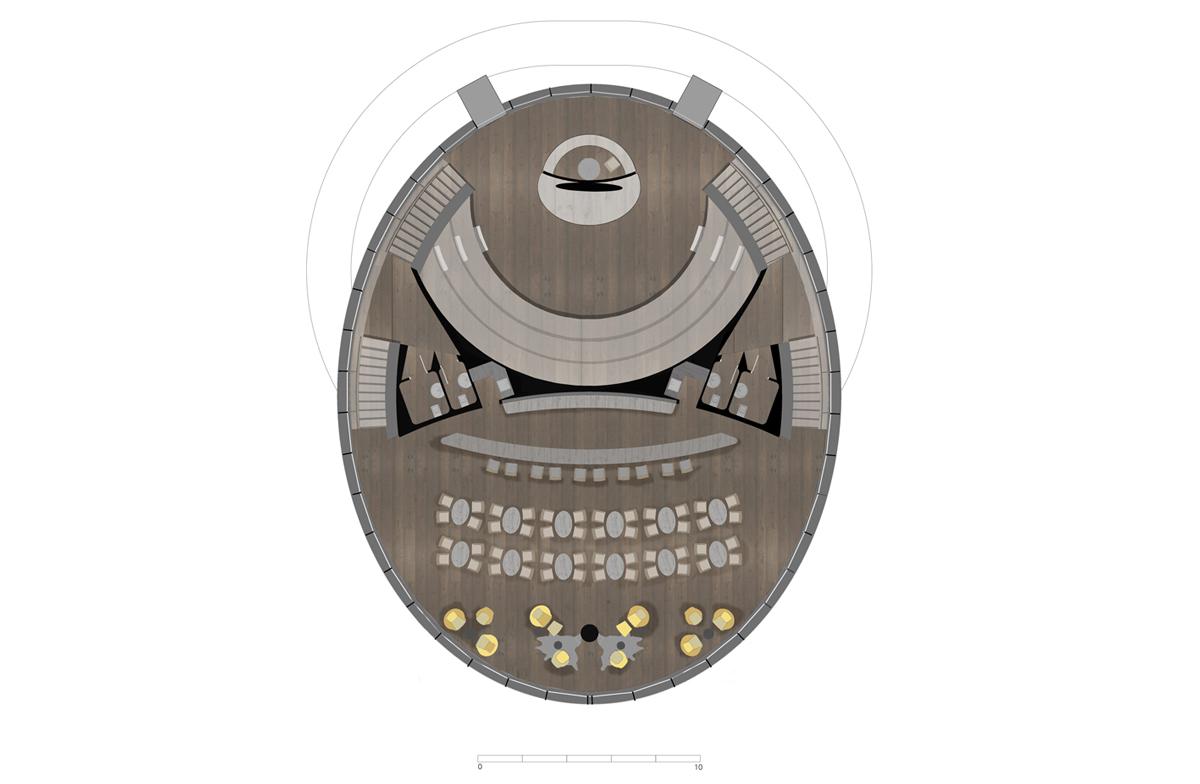 OFFICE-247-CULTURE-ICELAND-SLIDE-1
OFFICE-247-CULTURE-ICELAND-SLIDE-3
OFFICE-247-CULTURE-ICELAND-SLIDE-4
OFFICE-247-CULTURE-ICELAND-SLIDE-5
OFFICE-247-CULTURE-ICELAND-SLIDE-6
OFFICE-247-CULTURAL-ICELAND-SLIDE-2