Preston Mosque competition– A Contemporary reading on tradition, In Partnership with Caron Schnaid Architect.
Islamic forms are referenced through the silhouette of dome, minaret, and the void of the courtyard. The massing of the building is partially submerged. The articulation of landscape and approach, build incrementally from the approach ramp to the pinnacle of the minaret. Historically the inner sanctum of the mosque is about a connect to the Kaaba and a spiritual alignment that is about disconnecting from the city. The inner chamber responds to Mecca while the external shape is a splayed gesture of open arms – a call to inclusivity.
The design integrates and stitches the public edge into the project to declare itself as a public amenity and to welcome engagement with the civic community at large.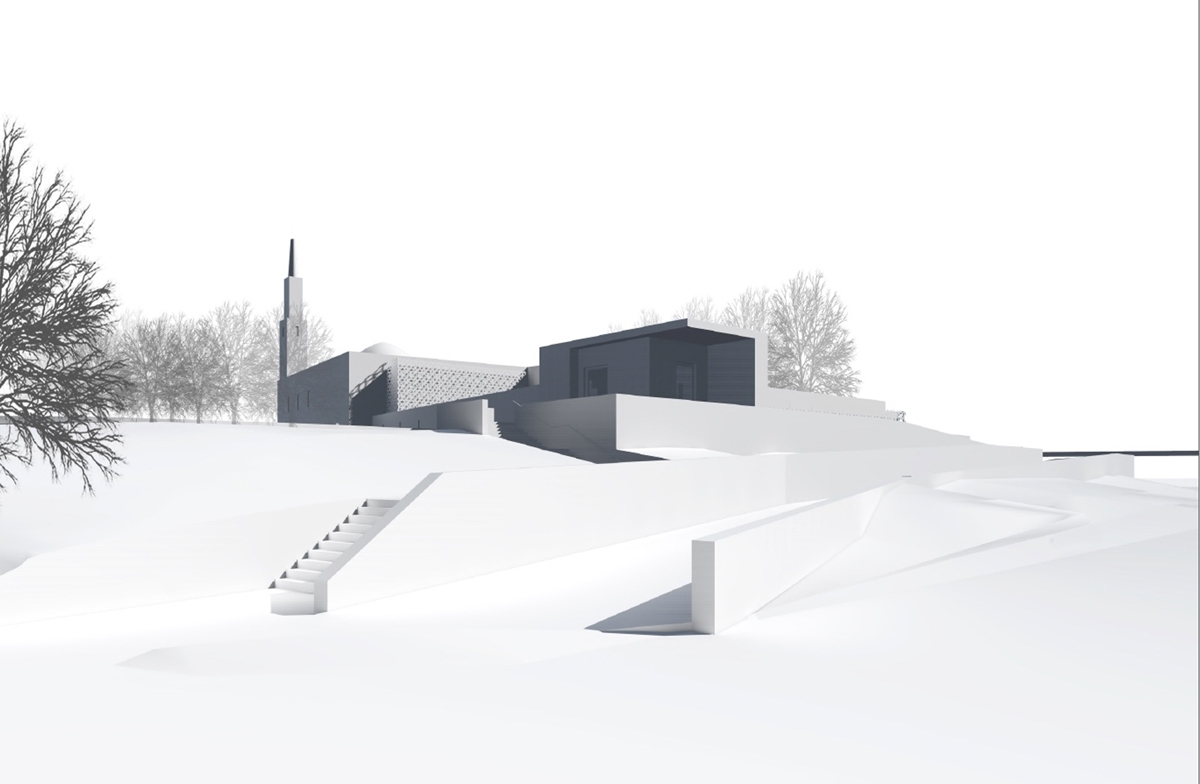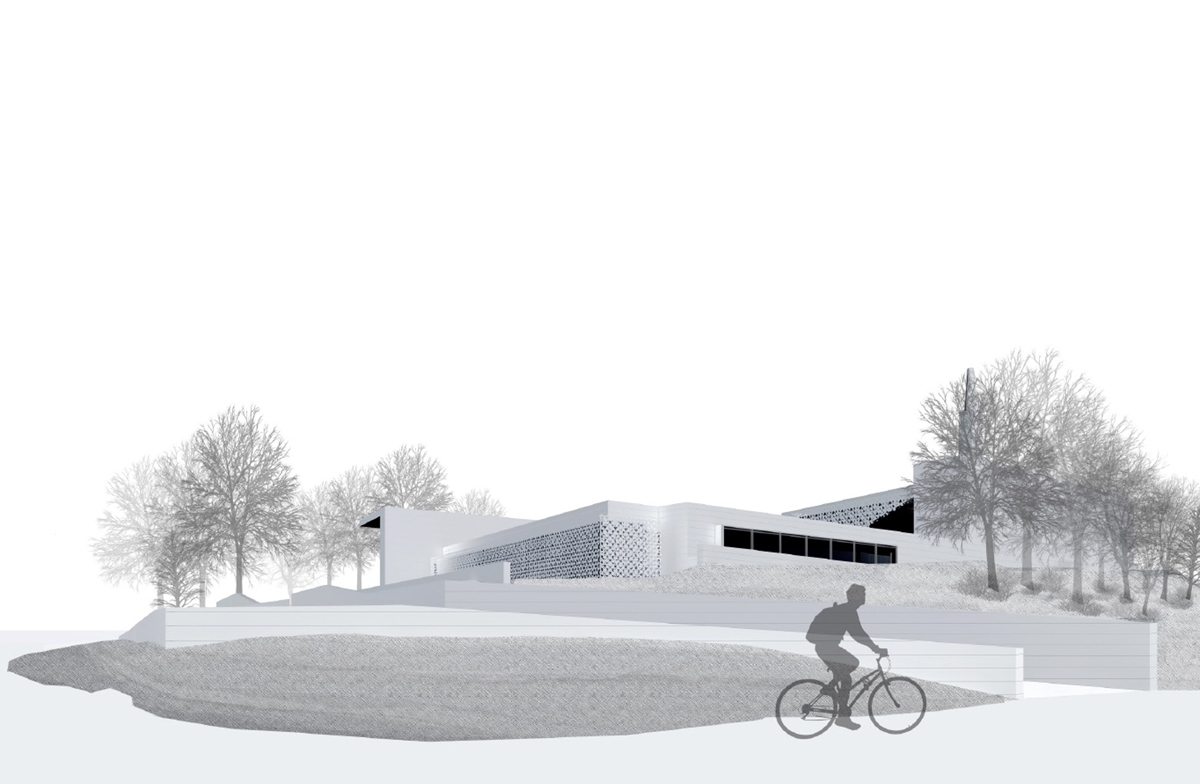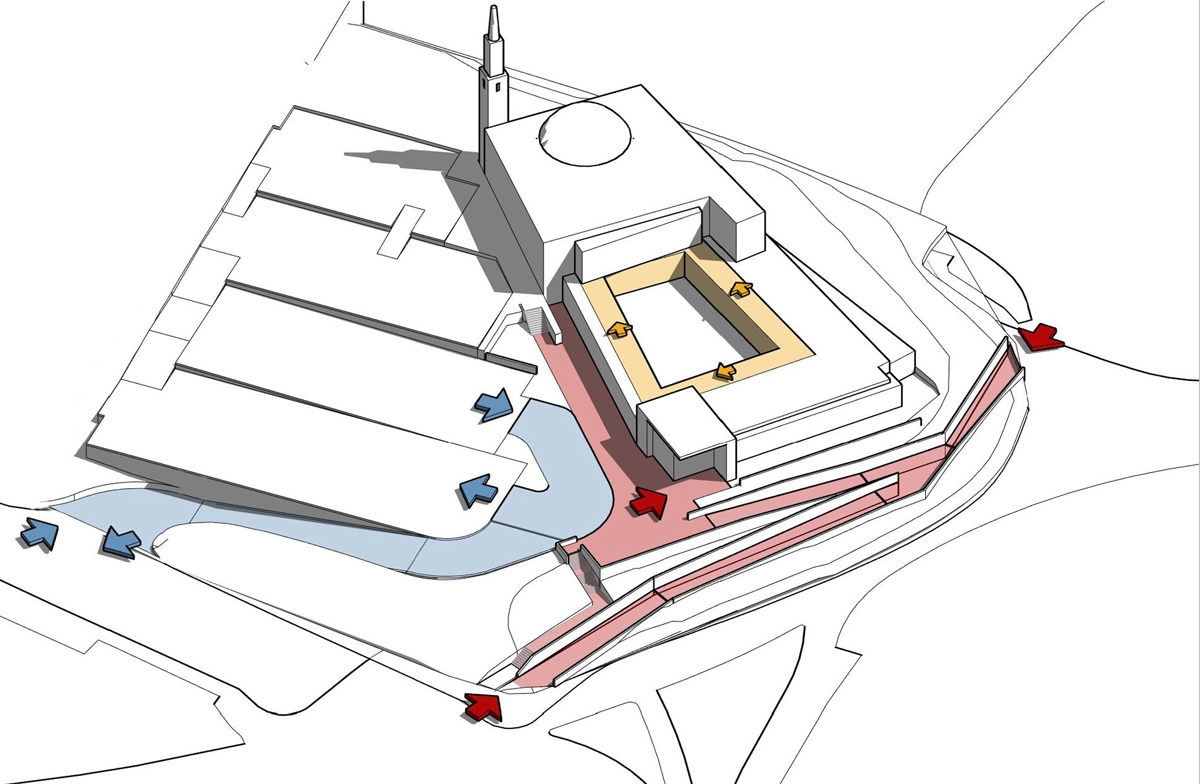 OFFICE-247-CULTURAL-PRESTON-SLIDE-2
OFFICE-247-CULTURAL-PRESTON-SLIDE-3
OFFICE-247-CULTURAL-PRESTON-SLIDE-4
OFFICE-247-CULTURAL-PRESTON-SLIDE-5
OFFICE-247-CULTURAL-PRESTON-SLIDE-1