First Road East, Parktown North.
A project on a shoestring. How can you take a shoestring and weave it, tease it and shape it into a family space of imagination?
This renovation project explores ways of strategically carving a series of spaces that provide a spatial canvas for the artist client's creative energy. The spaces become theatrical backdrops for a life of creative thinking. With the client's interior insertions and furnishing installations, the spaces perform to revel and reel in a post-utopian suburbia.
Photographer: @papercut.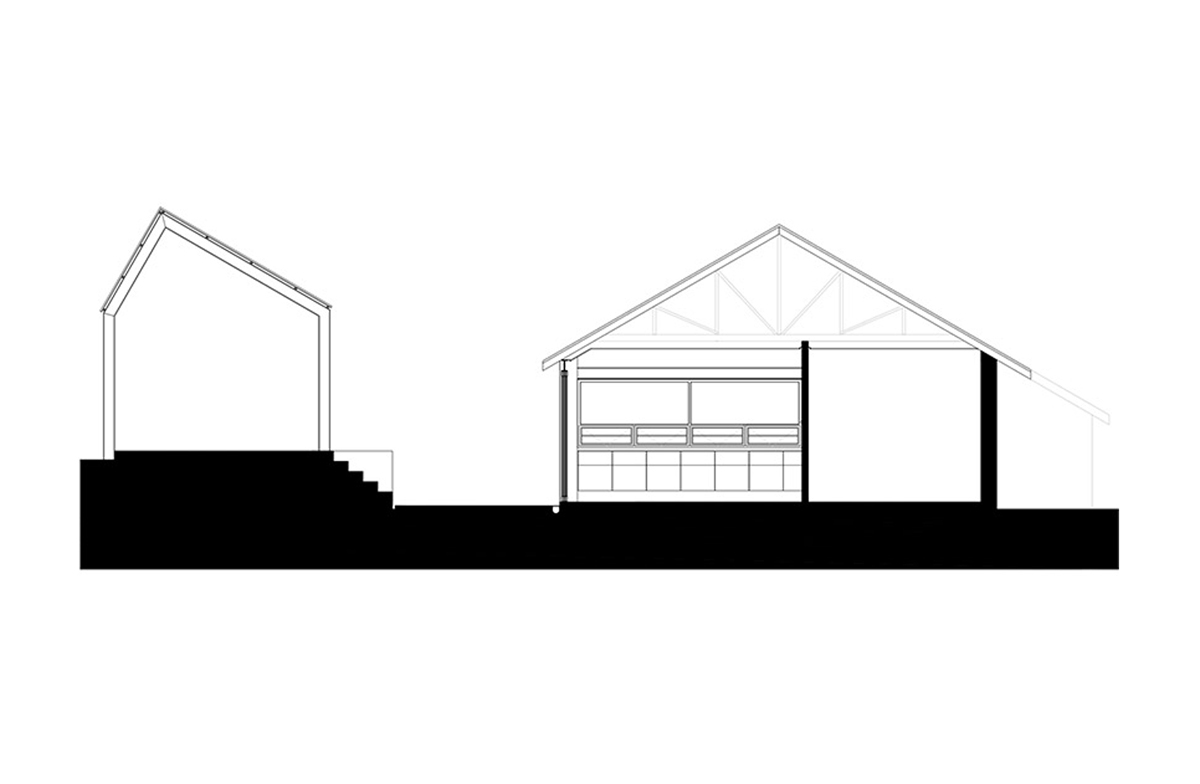 OFFICE-247-RESIDENTIAL-SUBURBIA-SLIDE-1
OFFICE-247-RESIDENTIAL-STICKLER-HOUSE-SLIDE-2
OFFICE-247-RESIDENTIAL-SUBURBIA-SLIDE-3
OFFICE-247-RESIDENTIAL-SUBURBIA-SLIDE-4
OFFICE-247-RESIDENTIAL-STICKLER-HOUSE-SLIDE-5
OFFICE-247-RESIDENTIAL-SUBURBIA-SLIDE-6
OFFICE-247-RESIDENTIAL-STICKLER-HOUSE-SLIDE-7
OFFICE-247-RESIDENTIAL-SUBURBIA-SLIDE-7
OFFICE-247-RESIDENTIAL-STICKLER-HOUSE-SLIDE-9
OFFICE-247-RESIDENTIAL-SUBURBIA-SLIDE-8
OFFICE-247-RESIDENTIAL-STICKLER-HOUSE-SLIDE-11